Presentation training – Basics
Convince and inspire using your personality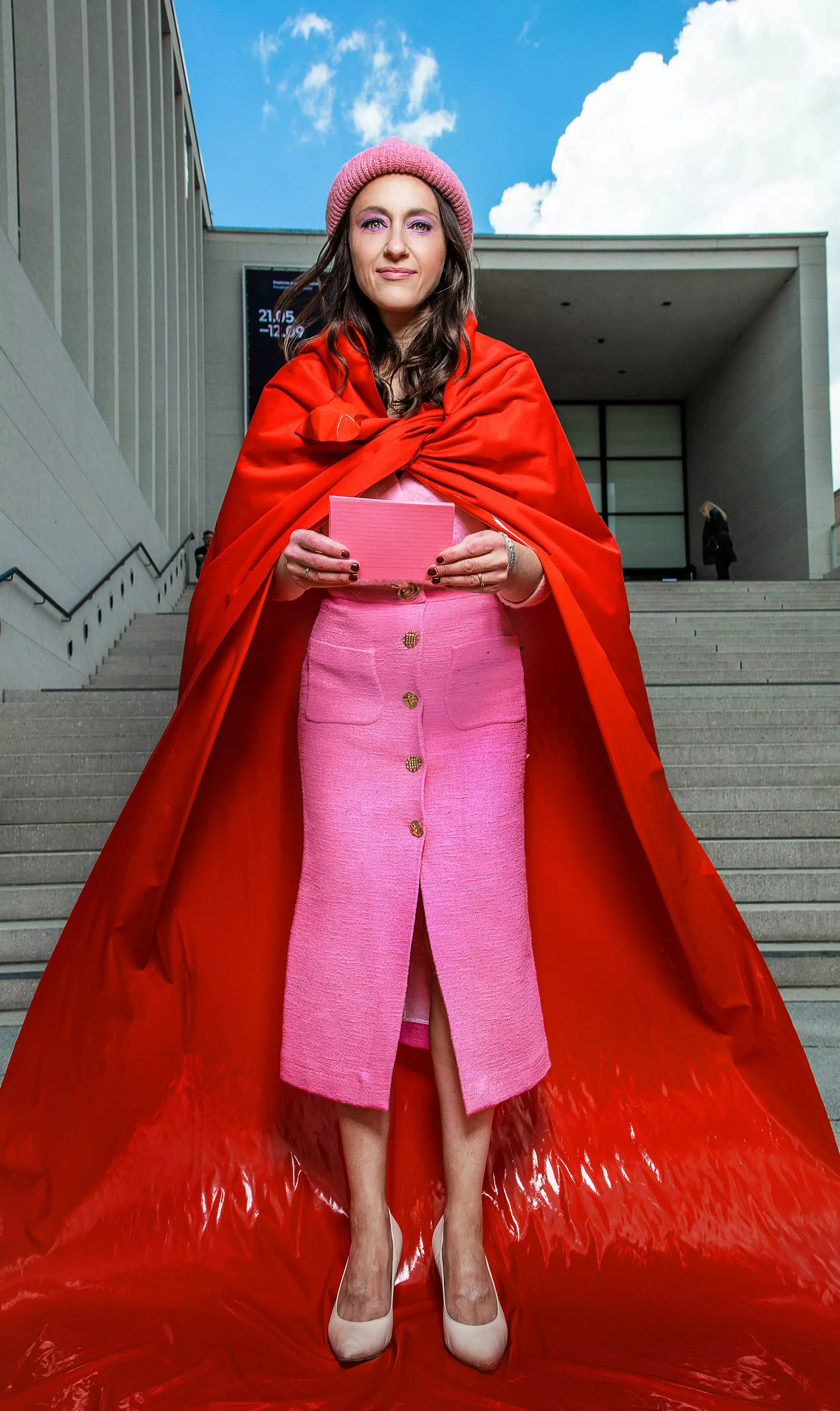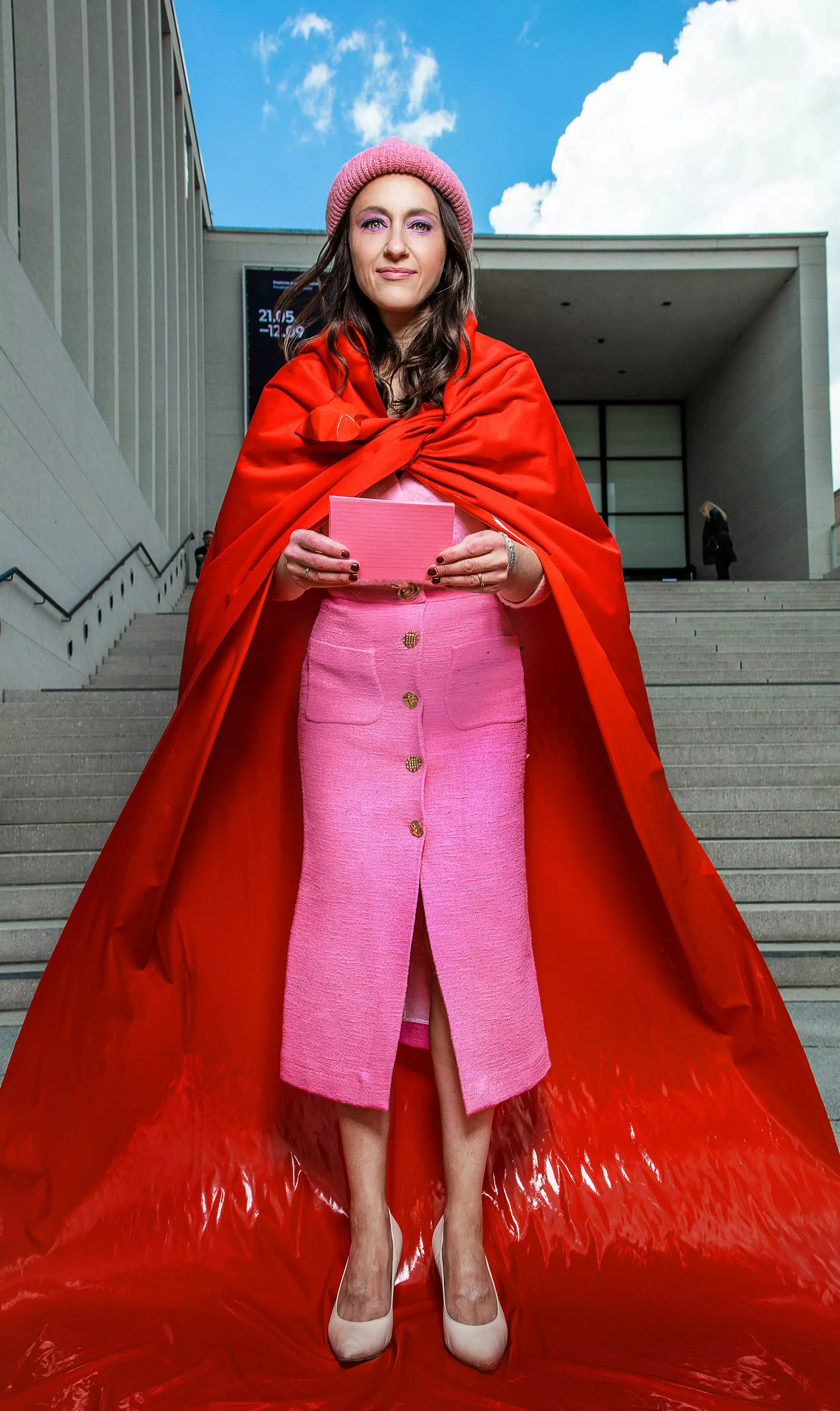 Top presenters dare to show their emotions. You present with ease and confidence. They are able to improvise when a presentation goes differently than planned. Brilliant speakers are very aware of how their audience is doing and what they need in order to continue paying attention. We all love TED Talks because we are thrilled by speakers who show their passion for a topic and come across as totally authentic.
In our presentation training, we teach the basics of presenting with confidence and optimise participants' individual presentation styles rather than relying on readymade solutions. In the presentation training, each participant receives individual tips on how he or she can optimise his or her own presentation style. We offer inspiration for sharpening your presence and how to use voice, body language, facial expressions and gestures with confidence.
In presentation training, we rely on methods and exercises from applied improvisation so that participants get into presenting, training and improving right away. In addition, there is detailed video feedback for each participant. Of course, we also offer the Presentation Training as an online training. There we focus on teaching virtual presentation skills.
Anyone who wants to take a closer look at their presentation skills and improve them.
Employees who lack presentation experience and want to present more confidently.
Anyone who wants to get rid of their stage fright and appear more confident and authentic.
Training goals and contents can be agreed on an individual basis. Here are some examples:
Analyse presentation style with video feedback
Making use of charisma, body language and voice
Quick-wittedness and confident handling of interjections
Skillful improvisation when things go differently than planned
Activate and engage the audience
Using emotions skilfully and effectively
Dealing with nervousness and stage fright
Participants are welcome to bring their own presentations to the training.
We start the training process with detailed video feedback on the participants' presentation performances. Then it is clear where we should focus during our time together.
Further into the training we mainly use methods and exercises from applied improvisation, so that the participants can get straight into presenting, training and improving. Everyone leaves their usual routine and comfort zone to train new behaviours and presentation techniques.
There are also exercises on how to begin a speech and finding opportunities to interact with the audience. And we work on nervousness and stage fright, as well as the right way to deal with critical questions and interjections.
Presentation exercises based on improvisation techniques
Motivational talks by the trainers on the topics of body language, speech initiation, audience activation
Individual feedback with video analysis
Simulation of lecture situations
Work with your own presentations if desired
Training offers are specially tailored to your wishes and needs
Remote or on-site, also possible in-house
You choose the format, content and focus.
We will confirm locations, dates etc. individually.
Transparent, individual training concept
Handouts, photo documentation and a yuii certificate of participation for all participants
The training can be complemented by additional individual coaching.
Every yuii training can also be booked as an individual training.
Training offers are specially tailored to your wishes and needs
Benefit: full concentration on individual needs, such as preparing for an important presentation
Two intensive training days in a mixed group
Price: 1050 Euro plus VAT
Inspiring training rooms in Berlin.
Small groups for maximum success (maximum eight participants)
Detailed individual feedback for each participant
Seminar drinks and snacks included
Photo documentation and certificate of participation
Further information by email or phone
---
Next date:
11./12.05.2023
2-day intensive training, 10am–5pm, remote or in Berlin
What our participants say
I am very happy to recommend the cooperation with yuii. It was important for Madeleine and Sabine to develop an understanding of the cultural specifics of our company in advance and to tailor their training content accordingly. The participants were enthusiastic about the sensitivity with which they were able to respond to each one.
Alina Vennekötter
Talent Development Manager/ Human Resources, Sony Music Entertainment Germany GmbH
What is special about yuii? Firstly, very personal and individual communication. Secondly, content tailored to us. And thirdly: employees who came out of a training session euphoric and full of energy!
Anja Kabakeris
Talent Management – Aperto GmbH
Training courses are a dime a dozen in Berlin. What was so special about yuii? Firstly, very personal and individual communication. Secondly, content tailored to us. And thirdly: employees who came out of the training session euphoric and full of energy! Both the presentation and leadership training received very good feedback. I will definitely book again!
Anja Kabakeris
Talent Management – Aperto GmbH
An extraordinary seminar! The training was interactive, instructive and produced lasting training results. We are very convinced by the concept and will gladly register other employees for this or similar trainings by yuii. In a playful, entertaining and yet intensive way, the knowledge spectrum of our employee was expanded. We can definitely recommend yuii!
Claudia Wemper
HR Manager – Shiseido Group
Many thanks again, Presentation Training – Basic was really fun and filled with incredibly valuable input. The trainer made sure that you stepped out of your comfort zone, but at the same time you were in a very human environment, meaning you didn't have to be afraid of doing something wrong and could therefore develop much faster. I definitely took away a lot and have the impression that all participants have made a big leap.
Maxim S.
Jr. User Interface Designer – Aperto GmbH
We booked a presentation training with yuii for our management team. We learned how a presentation becomes a performance and how to deal calmly with the unplanned. In addition, we playfully trained crucial skills such as alertness, openness and flexibility as well as the ability to use emotions specifically as an element of tension. The video recordings with feedback helped to analyse and improve what was learned. Madeleine and Sabine took all the participants along with them and created an open, creative atmosphere. Last but not least, the training was super fun for us – I recommend yuii without reservation!
Ulrich Knocke
CEO Canto – Makers of Cumulus
Have we aroused your interest? Contact us - we will be happy to create an individual offer for you.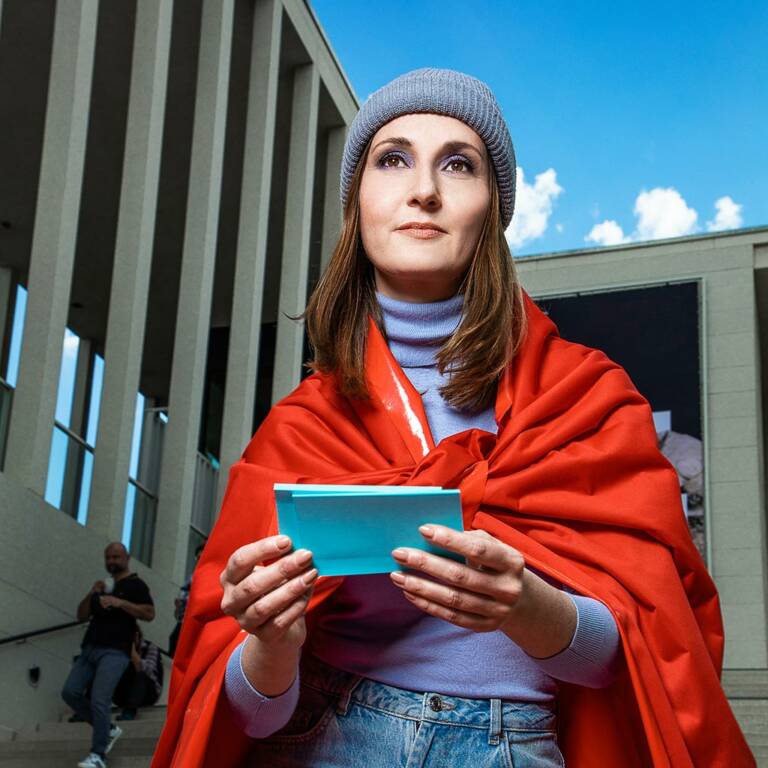 Next level presenting: training for seasoned professionals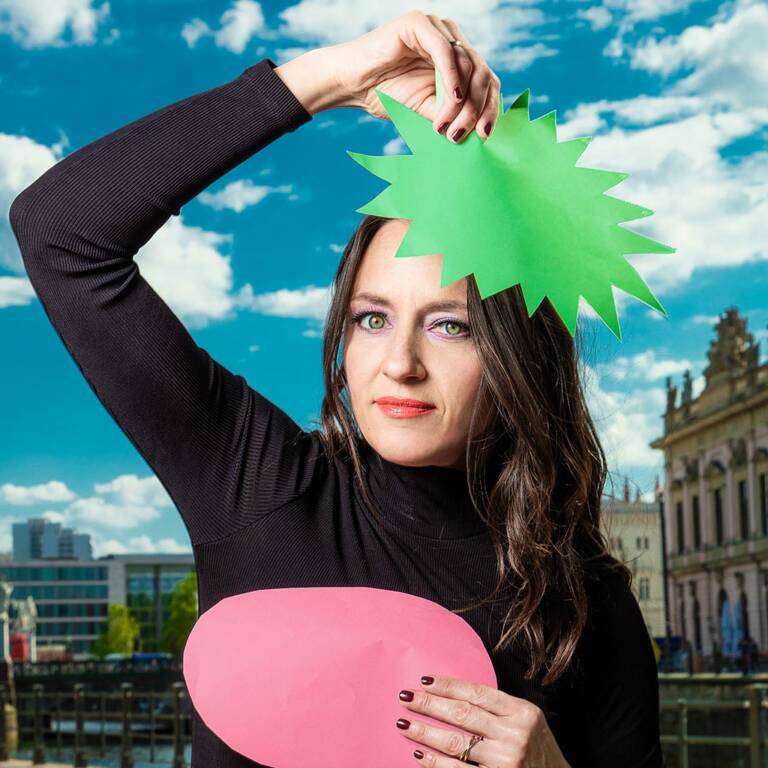 Basic knowledge: successful communication at work