Successful communication on the job can be easy.
In our communication training we give employees the opportunity to reflect on their communication: Open, honest and hands-on! This is necessary because "communication" can often seem so self-evident that we rarely think about what exactly happens in the process and what part we ourselves play in successful communication processes with customers, colleagues or business partners.
In our communication training, participants learn how to reduce the likelihood of misunderstandings, disruptions and conflicts. We work on the basics, teaching the principles of effective, clear and relational communication, which is easy and can therefore also be really fun.
For those who want to improve and develop their communication skills
For those who want to have fun with communication again
For those who want to expand their toolbox
Training goals and contents of the training can be agreed individually. Here are some examples:
The principles of successful, targeted and clear communication
Reflection on your communicative behaviour patterns and attitudes
The most important communication models in theory and practice
Being able to give and receive constructive feedback
Body language: understanding signals, being persuasive with the body
Practical conversation techniques: goal-oriented questions, active listening, dealing with objections and resistance
Participants experience the dos and don'ts of successful and assertive communication – both verbal and non-verbal. Working with cases from the participants' everyday work, plus individual video feedback, offers a lot of space for action-oriented learning. There are also lots of improvisation exercises and space for self-reflection.
Work with your own cases: a direct reference to everyday professional life
Roleplays based on improvisation techniques
Trainer input
Group work
Detailed, individual feedback, with video analysis
Structured discussions and sharing experiences
Training offers are specially tailored to your wishes and needs
Remote or on-site, also possible in-house
You choose the format, content and focus.
We will confirm locations, dates etc. individually.
Transparent, individual training concept
Handouts, photo documentation and a yuii certificate of participation for all participants
The training can be complemented by additional individual coaching.
Every yuii training can also be booked as an individual training.
Training offers are specially tailored to your wishes and needs
Benefit: full concentration on individual needs, concerns and learning goals
What our participants say
I found yuii's concept very convincing. We booked two days of yuii Communication Training for our entire team. I would recommend yuii at any time, as the training content very cleverly combines real work content with playful methodology. The extensive follow-up discussions helped me very much as a company manager to really implement what I had learned in a targeted way.
Monika Dagrée
CEO – on time PR GmbH
Pleasant atmosphere and lots of practical exercises. Highly recommended!
Tim
Junior Account Manager – DDB Tribal GmbH
Interested? Contact us – we will be happy to prepare an individual offer for you.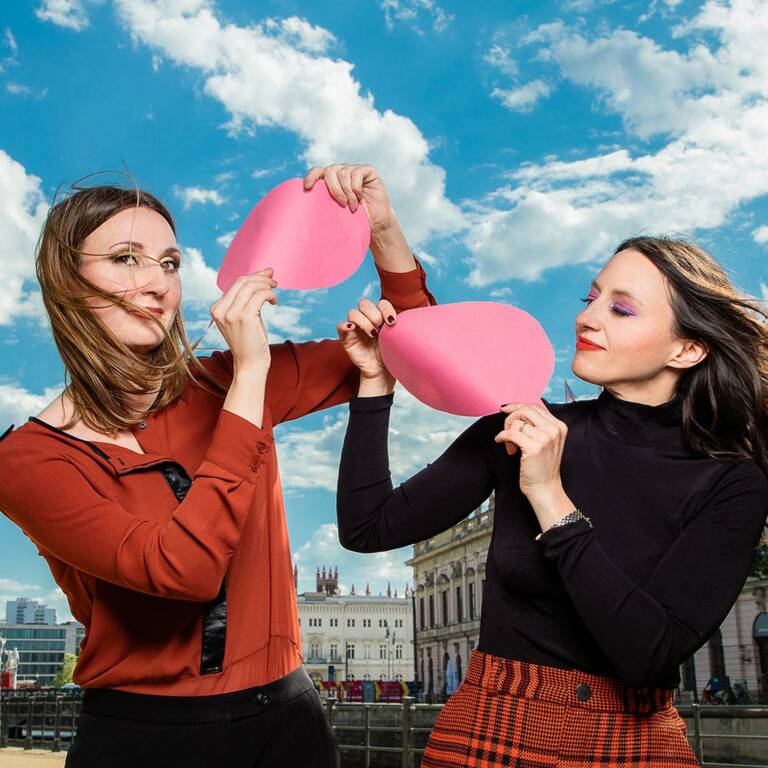 Communicate feedback in a positive, confident and solution-oriented way
Convince and inspire using your personality