The training for a more conscious use of your work time
Most of us rush through the working day today – and still end up getting "nothing done". This creates frustration on many levels. Our "Time and Self-Management" training course shows you why this is the case and how you can plan and organise your working days in a more thoughtful way.
In this training, participants take a playful and practice-oriented look at their own time management.
For those who want to prioritise their work better
For those who want to master their time
For those who want to discover and eliminate their time thieves and time suckers
Training goals and contents of the training can be agreed individually. Here are some examples:
24-hour target-performance comparison: analysis of your working style and time management
Recognising opportunities and risks in your own working style
Identify personal time thieves and disruptive factors and learn ways to eliminate them.
Methods lab: Really useful methods and sensible techniques for time management
Best-of-time management: quick "work hacks" that can be easily integrated into the daily work routine
More serenity through prioritising, delegating and saying no
Work with your own beliefs: recognise your inner convictions and question limiting beliefs (eg. "I always have to be available")
Stress management: How do I learn to deal with stressors, stress amplifiers and stress reactions so that I do well long-term?
Peer advice: learning how to support each other effectively
Practical transfer: integration of the methods into your own workflow
The focus of the training is on self-reflection and intensive engagement with your own time planning and prioritisation of tasks. Your personal time thieves and time wasters are also analysed. In addition, participants explore the exciting question of which tasks should be completed when – in line with their individual biorhythms.
With the help of various models, tools and hacks that they learn about during the training, participants can then create a plan tailored to them that they can use to integrate new behaviours into their everyday work.
Thematic motivational talks
Teaching talks
Improvisation games and exercises
Individual work
Self-reflection
Small group work
Structured discussions
Training offers are specially tailored to your wishes and needs
Remote or on-site, also possible in-house
You choose the format, content and focus.
We will confirm locations, dates etc. individually.
Transparent, individual training concept
Handouts, photo documentation and a yuii certificate of participation for all participants
The training can be complemented by additional individual coaching.
Every yuii training can also be booked as an individual training.
Training offers are specially tailored to your wishes and needs
Benefit: full concentration on individual needs, concerns and learning goals
Time and self-management: An intensive training day! Employees can also be registered individually.
Cost: 780 Euro plus VAT per person
Remote Training
Small groups for maximum success (maximum eight participants)
Detailed individual feedback for each participant
Photo documentation and certificate of participation
More info gladly by e-mail or phone
What our participants say
The trainers were very well prepared and organised, so I learned a lot and took a lot home with me. The ease of delivery was also great: We deepened what we had learned in a number of relaxed exercises. Many methods, tips and tricks were presented that can be directly implemented. This has made my way of working much easier.
Anja
Assistant IT Director – CMS Hasche Sigle
yuii conducted a two-day training on time management and self-organisation with the CMS IT department in two groups. The trainers implemented the topics and contents very well and these were individually tailored to the needs of the employees. The optimisation options presented can be easily integrated into everyday work. Now it's time to break the routine and apply the methods we've learned!
Thoralf Tietboehl
Head of IT – CMS Hasche Sigle
Interested? Contact us – we will be happy to prepare an individual offer for you.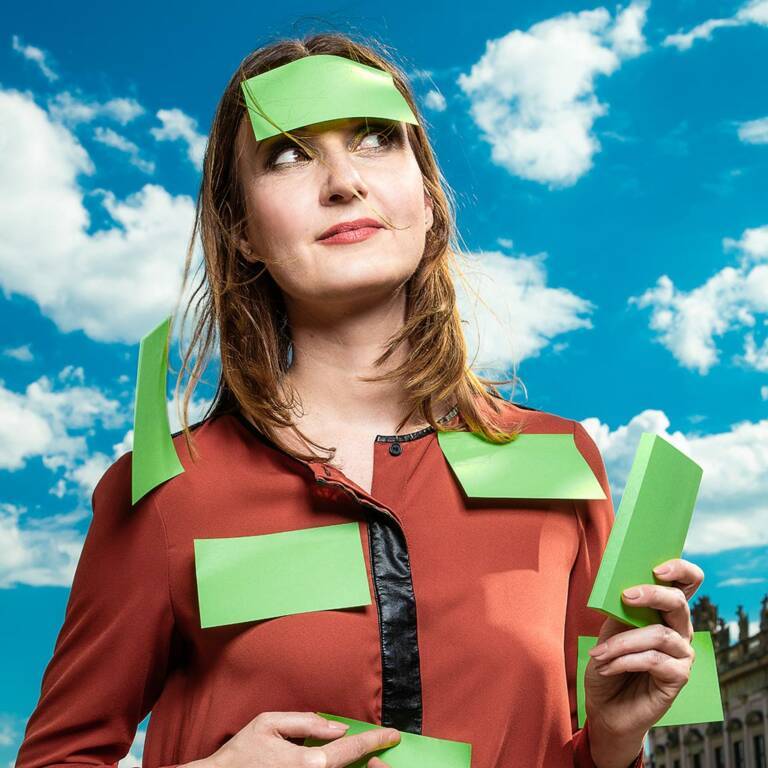 Training self-knowledge and self-confidence for your work life
Training for handling uncertainty on the job