Improvisation Skills in Business
For a flexible approach to the unexpected
Today, improvising on the job is a core competence. However, our "Improvisation skills in business" training is not improv theatre, but a sustainable, effective business training. It is particularly successful because the exercises in applied improvisation have more than just a cognitive effect – they have an emotional effect, too.
The learning objectives and content can be adapted to your needs. Our method is suitable for training the most diverse competences of your employees and taking into account completely different disciplines such as sales, marketing, PR, innovation departments and more.
Through the methodology of applied improvisation, teams can improve and reflect on their cooperation, communication behaviour, solution orientation and presentation skills as well as creativity and innovation processes.
For those who want to develop a solution-oriented mindset
For anyone who wants to say "Yes, but …" much less often
For those who want to deal more flexibly with unpredictability and change
For those who want to get new input for ways of cooperating
Training goals and content can be agreed on an individual basis. Here are some examples:
Getting to know the improv mindset and the basic attitudes of improvisation
Dealing with the unexpected: Learning to recognise opportunities and say "Yes, and …" instead of "Yes, but …
Training an open and positive attitude towards the new and unexpected
Solution, rather than problem-orientation
Clear and positive communication
Dealing with mistakes and failure: Why fear is normal but particularly obstructive when it comes to innovation or change
yuii' "Improvisation Skills in Business" training is not only great fun – we also guarantee that your team will get into action and communicate with each other in the training, probably like never before. Team members will figure out new, imaginative, unconventional solutions together, support each other and get creative together. You will learn the basics of positive communication and experience many "aha" effects. This all happens naturally through the methodology of applied improvisation.
Our "Improvisation Skills for Business" training is also an excellent innovative teambuilding measure, activating team spirit, fresh motivation, creativity and cohesion.
Games and exercises based on applied improvisation
Self-reflection
Working with your own experiences and emotions: direct relevance to everyday working life
Trainer input and teaching discussions
Group work
Structured discussions and sharing experiences
In-House Training
Training offers are specially tailored to your wishes and needs
Remote or on-site, also possible in-house
You choose the format, content and focus.
We will confirm locations, dates etc. individually.
Transparent, individual training concept
Handouts, photo documentation and a yuii certificate of participation for all participants
The training can be complemented by additional individual coaching.
Interested? Contact us – we will be happy to prepare an individual offer for you.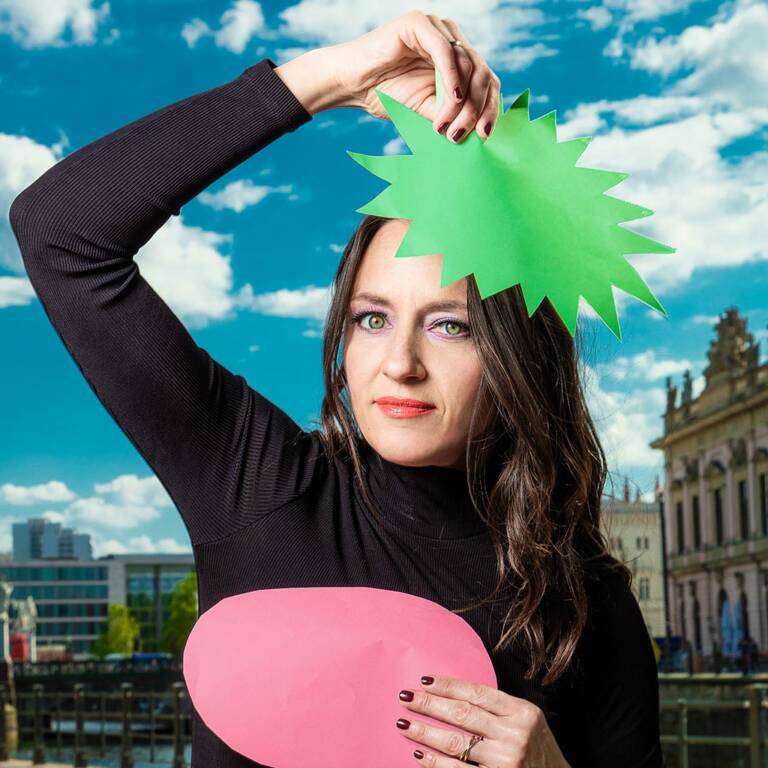 Basic knowledge: successful communication at work
The training for a more conscious use of your work time