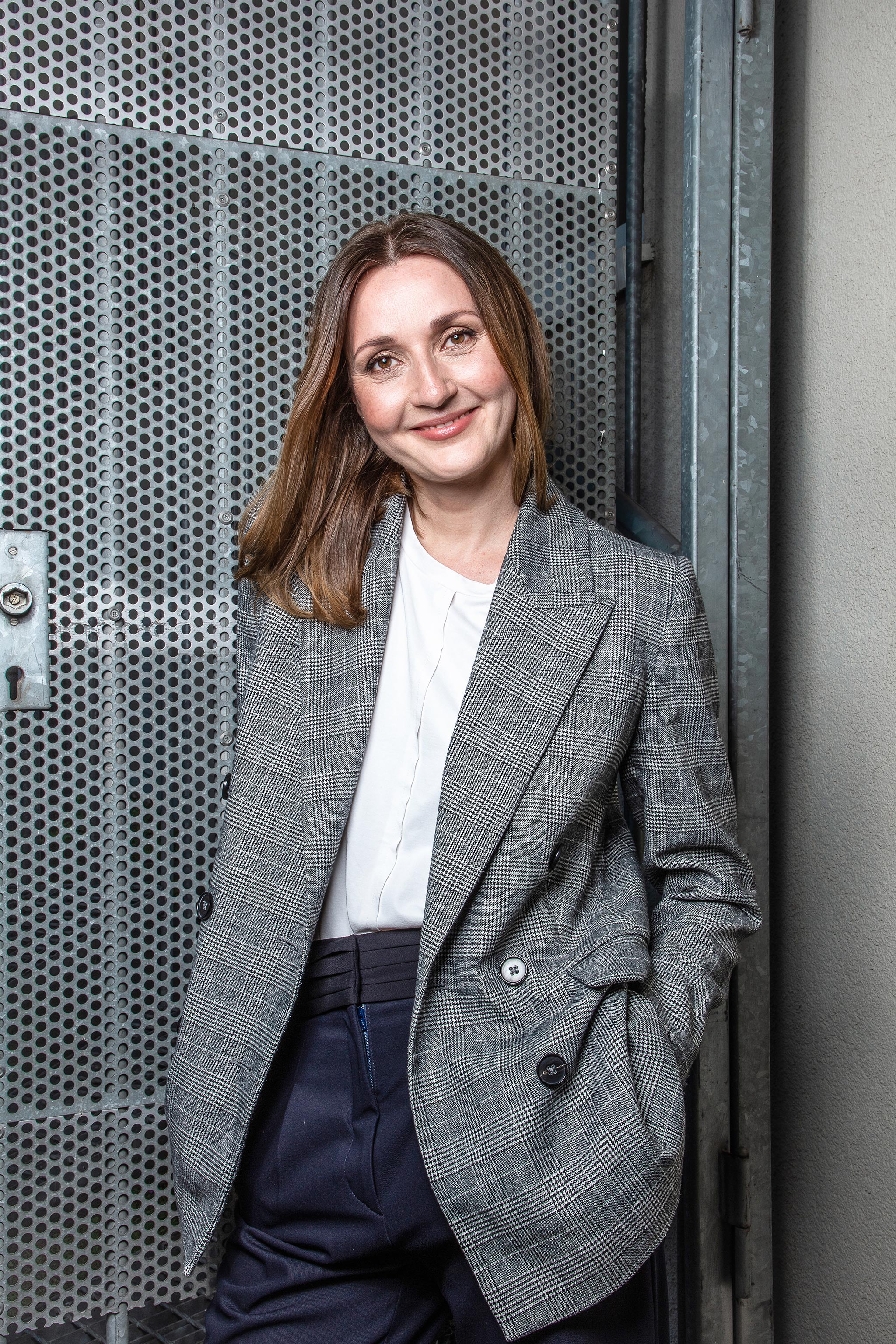 Sabine Zelm loves new, creative ideas and looking at the big picture. Together with Madeleine Yoran, in 2011 Sabine Zelm had the idea to turn the training and further education industry on its head. That was the birth of yuii business training. Previously, Sabine worked for various communications agencies in Berlin and was responsible for PR and corporate communications at the myToys Group.
10 years later, Sabine's eyes still light up when she talks about yuii. Because Sabine is not only proud of the founding and success of the company – yuii still makes a lot of sense to her. With yuii, Sabine can accompany people and organisations in their development, learning and growth. All of this with fresh concepts, contemporary training designs and trainers who come directly from the real world of business, rather than the ivory tower of academia.
Sabine Zelm wants to empower employees and managers to make the most of their skills and resources and to anchor new behaviours in a sustainable way. Her goal in all training and coaching sessions is to give people new tools and competences so that they can do a good job and at the same time move their own organisation forward, bringing all the stakeholders along with them.
Sabine still gets excited about yuii's concept of working with applied improvisation methods in corporate trainings. She actively performed in improvisational theatre in Berlin for more than 10 years. Today, she is more convinced than ever that improvisation skills are true game-changers for successful transformation processes.
In addition to her work as yui's CEO, Sabine especially loves working with (young) leaders, trainings on presence and presentation as well as empowerment coaching. Sabine is also a systemic organisational developer. She particularly enjoys dealing with corporate culture issues and supporting organisations through change processes.
If you would like to know more about Sabine and yuii, feel free to email or call her directly. She is guaranteed to be happy to hear your ideas about the further development of your employees.
Train the Trainer Certificate, IHK Berlin
Systemic Business Coach, isi Berlin, SG certified
Systemic organisational developer, isi Berlin
Trainer for applied improvisation, Impro Live Academy Berlin
M.A. Political Science