Our individual performance depends on how well connected we are to ourselves. In order to show up for others we first have to show up for ourselves or else we risk burning out.
This training focusses on resilience and mindfulness practices, using the organic material clay while activating the hands through tactility and gestures.
In this 3-hour workshop, you will learn how to connect more deeply with yourself and techniques for being more present to increase focus and awareness in your daily life. You will experience the positive impact of a shift in your mindset on your wellbeing as well as your performance and productivity.
For managers as an extension and supplementary seminar to other
management development trainings.
For employees who would like to develop themselves personally and strengthen their resilience.
For managers and employees that wish to improve their performance in a sustainable way.
Training goals and content can be agreed on an individual basis. Here are some examples:
Cultivating focus and attention skills
Recognize your body's signs to understand underlying needs
Learn more about your inner judgment, pressure and voices in your head
Learn methods to calm your mind and body
Practice acceptance and strengthen a non-judgmental mindset
Take care of your nervous system and gain new energy and motivation
In order to arrive in a calm and nurturing state we start with building trust by shifting our mindset to a more accepting, curious and playful one. From here we will dive into an awareness practice using clay to strengthen our focus and attention. The newly won sensitivity allows us to continue by drawing a connection between the organic material clay and our own body, witnessing signs and sensation in ourselves. In order to integrate the experiences we work with individual and group reflections, exchanging observations and understanding. We talk about the 7 pillars of resilience and draw insights and conclusions for our own life from clay and its characteristics and behaviours. After the workshop you can keep up the practice with the Clay Meditation Kit. Each kit contains a box with a handful of clay and a booklet with further activities and empty pages for reflection. The kit is not only a reminder for more awareness in the every day, but also a toolkit to take the necessary steps.
Hands-on activities with clay
Observation and exploration
Self-reflection
Group reflections
Exercises from the field of art, ceramics and meditation
Clay meditations for mind and body awareness to reduce the physiological effects of stress, pain or illness
Shift in mindset for non-judgmental awareness in daily life
Opening the heart to experience a more joyful life and access inner resources for healing and stress management
Training within the nurturing setting of a mindful ceramic atelier
Atelier & Showroom Anke Buchmann, Sredzkistr. 46, 10435 Berlin
Since training offers are specially tailored to your wishes and needs, alternatively you can choose:
Remote or on-site, also possible in-house
We will confirm locations, dates etc. individually.
Transparent, individual training concept
Handouts, photo documentation and a yuii certificate of participation for all participants
The training can be complemented by additional individual coaching.
Every yuii training can also be booked as an individual training. Training offers are specially tailored to your wishes and needs.
Benefit: full concentration on individual needs, concerns and learning goals
What our participants say
A great workshop that reset my brain.
Anthony Engi Meacock
Founder & Architect
The workshop gave me space and time to feel through clay. I realised I think a lot, even when I try to think nothing.
Mathew Leung
Founder & Architect
"It made me feel energised and more connected with my colleagues."
Have we aroused your interest? Contact us - we will be happy to create an individual offer for you.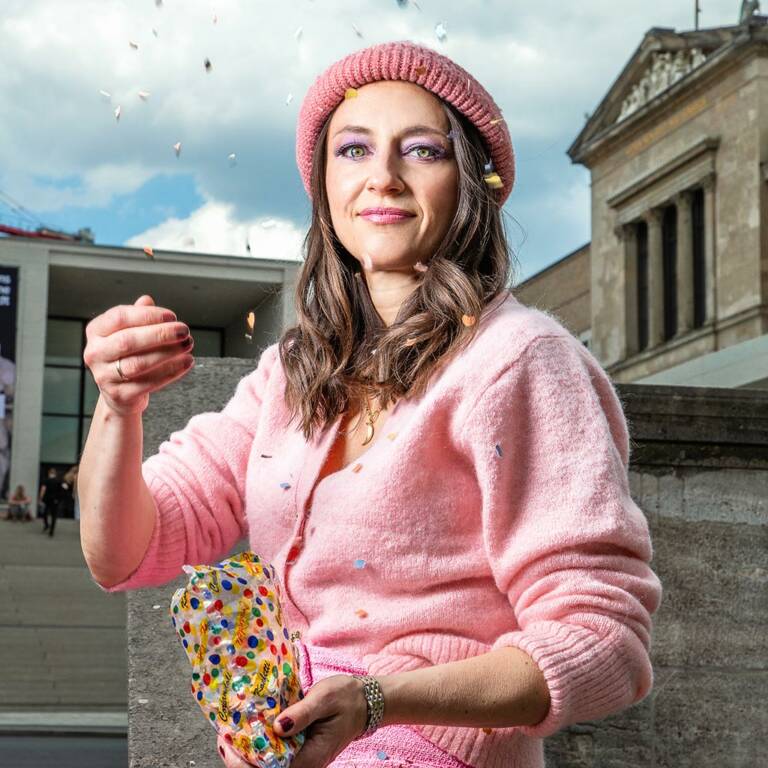 Let's yuiiiiiiiii … everyone gets the training that's right for them
Convince and inspire using your personality