Resolving conflicts constructively
Knowledge in the field of conflict management is super helpful, especially in the professional environment. It is often the cornerstone for positive change. Here it is important to understand that the challenge in conflict management is not the problem itself, but the approach of the people involved.
Our training on conflict management is about getting to know your own attitude towards conflicts, reflecting on individual behaviour in conflicts and learning how to deal with it consciously and constructively.
For managers and employees who want to tackle conflicts proactively and constructively
For managers and employees who want to get to the bottom of their own conflict behaviour
For managers and employees who no longer want to avoid conflicts
Training goals and contents can be agreed on an individual basis. Here are some examples:
Recognising your attitude towards conflicts, analysing fears and reservations
Reflecting on your conflict management style and getting to know alternative styles
Working with your own business cases, role play with
video feedback
Step-by-step guide for dealing with conflicts, learning conflict resolution techniques
Practising communication techniques that are helpful in conflicts (eg. active listening, I-statements).
In the training we first focus on participants' self-reflection: how you personally relate to conflicts and how you deal with them. What beliefs and fears do you hold about conflict? How do you typically react in conflict? We also look at how successful participants are with their current conflict management style. The open exchange with others helps participants to learn new ways of behaving and reacting. Particularly in international groups, this can lead to very valuable experiences with regards to culturally-specific behaviour.
Further into the training, the focus moves to practical application: the participants work with their own conflict case, which they analyse and finally, after thorough preparation, act out. With the performance recorded on video, they can then observe how they proceeded and how they appear in the situation. Supplemented by feedback from the trainer and other participants, a unique opportunity arises to compare self-perception and the perceptions of others. Furthermore, the training is about getting to know and trying out communication and conflict resolution techniques such as managing emotions, active listening, working with I-statements and changing perspectives.
In addition to the tried and tested yuii mix of methods, we work with cases from the participants' everyday professional lives. In this way, your own conflict resolution skills are improved individually and in a practical way.
Work with your own cases: a direct reference to everyday professional life
Trainer input
Group work
Detailed, individual feedback, with video analysis
Structured discussions and sharing experiences
Communication exercises
Training offers are specially tailored to your wishes and needs
Remote or on-site, also possible in-house
You choose the format, content and focus.
We will confirm locations, dates etc. individually.
Transparent, individual training concept
Handout, photo documentation and a yuii certificate of participation for all participants
The training can be complemented by additional individual coaching.
Every yuii training can also be booked as an individual training.
Training offers are specially tailored to your wishes and needs
Benefit: full concentration on individual needs, concerns and learning goals
Two intensive training days in a mixed group
Price: 1050 Euro plus VAT
remote (zoom)
Small groups for maximum success (maximum eight participants)
Detailed individual feedback for each participant
Photo documentation and certificate of participation
Further information by email or phone
---
Next date:
on request
2-days intensive-training, 9:30am – 5pm , remote
What our participants say
I am very happy to recommend the cooperation with yuii. It was important for Madeleine and Sabine to develop an understanding of the cultural specifics of our company in advance and to tailor their training content accordingly. The participants were enthusiastic about the sensitivity with which they were able to respond to each one.
Alina Vennekötter
Talent Development Manager/ Human Resources, Sony Music Entertainment Germany GmbH
Interested? Contact us – we will be happy to prepare an individual offer for you.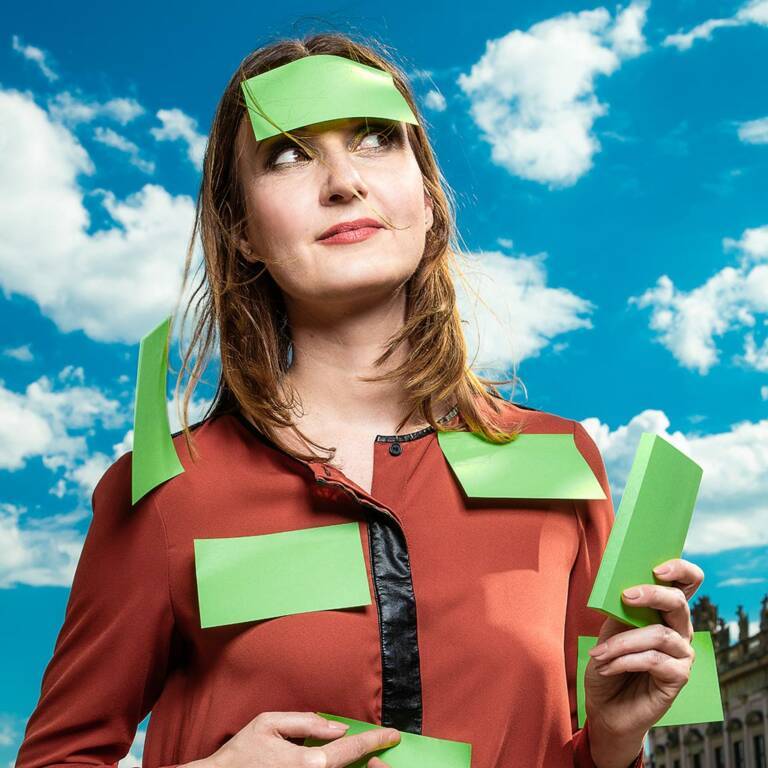 Training self-knowledge and self-confidence for your work life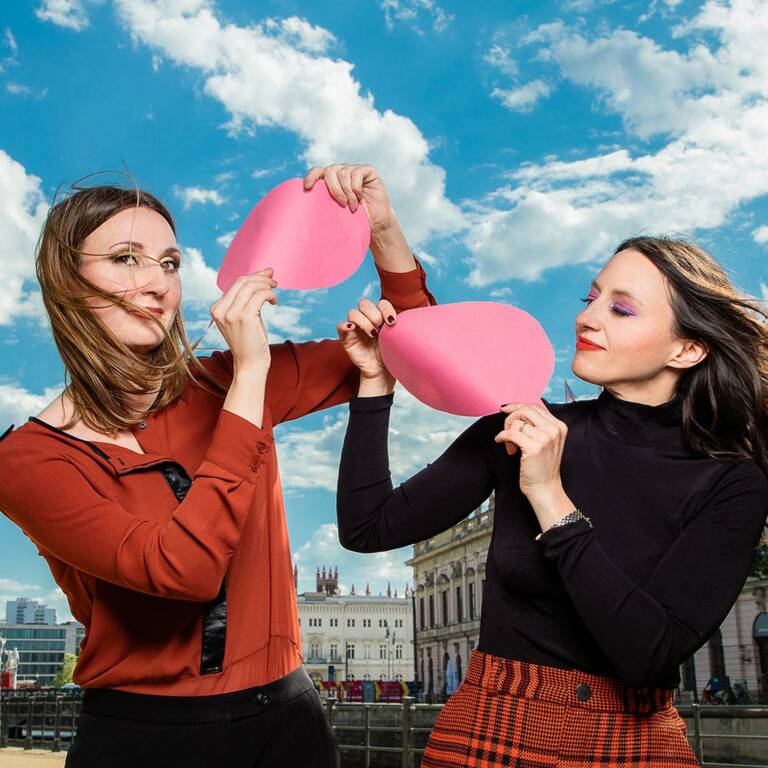 Communicate feedback in a positive, confident and solution-oriented way