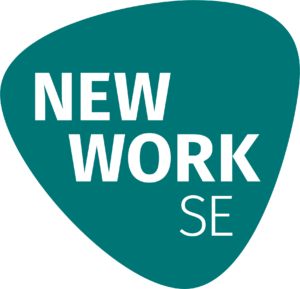 "Reflect upon yourself" – a very special training offer for NEW WORK SE
2-day training for intensive employee self-reflection
A central aspect of the competence model at NEW WORK SE (XING SE until 2019) is the requirement that employees are able to reflect on themselves and their behaviour and learn from it.
The average age of the staff is early thirties. For many employees, this is their first or second full-time job, so they are coming into contact with larger company structures, framework conditions and hierarchies for the first time – even if NEW WORK's hierarchies are flat.
NEW WORK SE turned to yuii to support this important self-reflection competence through a tailor-made training offer.
We have advised NEW WORK SE (formerly XING SE) on staff development since 2014. Within this framework, we developed the 2-day, tailor-made training programme "Reflect upon yourself". The programme includes a mix of creative training methods, individual and group work, a high proportion of coaching elements, as well as intensive video feedback.
The yuii method of applied improvisation is an important part of the training to sensitise participants to certain issues and enable new perspectives on their own behaviour. In the interactive exercises, learning content becomes tangible and experiential. We quickly establish an atmosphere of familiarity. This is a key to successful training with sensitive topics like self-reflection.
It is often only in the reflection rounds that participants become aware that their communication behaviour could have been beneficial or obstructive in their everyday professional life. Through practising and improvising together, we also raise awareness of important soft skills: listening correctly, being present in the moment, the courage to fail, openness and flexibility towards new and changing situations.
At the end of the training, participants – and trainers – usually leave the room feeling very satisfied, because the "Reflect upon yourself" trainings with NEW WORK SE are really something special. It is always great to see how quickly the groups get their bearings, engage with one another and show empathy. Everyone can take away many moments of learning and growth.
We are proud to have supported the personal development of NEW WORK SE's employees for so many years!
Years of ongoing cooperation with NEW WORK SE
Conducted "Reflect upon yourself" trainings in German & English
Internal recommendation rate